FC 24: Kane Ratings, Predictions and Player Guide
2023-08-16 02:11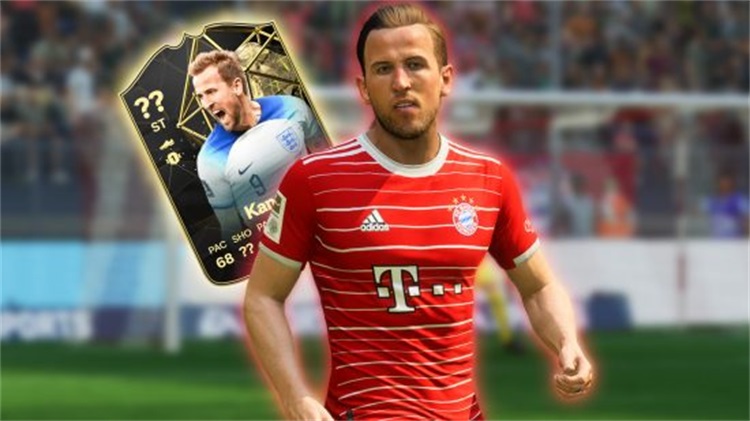 Harry Kane FC 24 stats have not been released, but this is how we can expect Bayern Munich's big summer signing in EA's new FC era.

For many looking to jump into EA Sports' rebooted soccer franchise, the Harry Kane FC 24 review may come as a surprise. There are plenty of new starts in the soccer world this year, and Kane's ~$130 million move from Tottenham Hotspur to Bayern Munich is certainly one of the biggest.

Kane has been the main man at Spurs for the best part of a decade. He is one of the most complete strikers in the modern game. The Englishman is undoubtedly one of the best FC 24 strikers with the ability to score goals galore, as well as drop deep and provide the vital link between defense and attack. Once again, we expect Kane to be one of the top picks in EA FC 24 Ultimate Team and one of the top ranked players in the FC 24 ratings when FC 24 launches. Needless to say, you'll be getting Kane'd a lot in FC 24.

Kane FC 24 Predicted Rating
We predict that Kane's FC 24 Rating is going to be 90, which is a +1 increase compared to his starting Rating in FIFA 23. Although he didn't quite match Erling Haaland's ridiculous return to the Premier League last year, Kane was a close second. He once again impressed despite playing a deeper role than his Norwegian counterpart in a much inferior team.

Kane clearly remains one of the most lethal strikers in the world with 30 goals and 3 assists in the Prem last year - almost double the number of times he found the back of the net in 2021/22. We can't wait to see if he can replicate his fiery finishing in Germany after becoming another Infinity Stone in Bayern's gauntlet.

While there is a good chance that EA Sports will keep Kane's overall rating at 89 once again, ensuring that he remains one step behind FC 24's Haaland, we feel that he deserves to be placed on the same kind of pedestal as Haaland due to the elite nature of his overall game.

Stats for FC 24 Kane
While EA Sports has not confirmed Kane's stats for FC 24, we expect that the Bayern Munich man will have similar stats as in FIFA 23, but with a few improvements.

Kane's shooting ability will undoubtedly remain his best attribute. While we don't expect EA Sports to bump it up from its already ridiculous 91 rating, upgrades will have to come elsewhere in terms of playmaking and physical stats if he's to return to a 90 overall.


With the introduction of FC 24 PlayStyles - the replacement for the Traits system - Kane is poised to gain some pretty nifty PlayStyle+ traits. These will capitalize on his status as one of the game's top stars. Finesse Shot or Power Shot will be a common combination with the striker, we're sure. Furthermore, with the introduction of Accelerate 2.0, Kane should feel much more comfortable on the pitch. This is due to the addition of more 'long' player types.

And that's how we'd like to predict the FC 24 Kane Rating. With another season of Harry Kane's brilliance expected, we're hoping to see a plethora of high quality cards in Ultimate Team. We're also hoping that a lot of FC 24 career mode players will choose to add him to their squads. That is, if they are able to shell out the big bucks like Bayern Munich did. Be sure to bookmark this guide and check back with us closer to launch day when EA will officially confirm the value of Kane.


Nieuwsma: Bought a few times already in EA FC 24 on PC, no issues anytime. And their live support couldn't be any better, 10/10! Very appreciated.

The customer has bought:

FC 24 Coins

2023/

11/11

Florin: Really fast deliveries, I love the customer service.

The customer has bought:

FC 24 Coins

2023/

11/11

Bumba: 100% legit and the 24-hour live agent was really fast and helpful, I will definitely buy more from here.

The customer has bought:

FC 24 Coins

2023/

11/11




Andreiul: The best and safest fifa coins site here! The prices are the best of all sites. BUYFIFACOINS team works very hard, so I can get my coins in a few minutes.

The customer has bought:

FC 24 Coins

2023/

11/11




Nicolas: They were very patient with me and made every step very clear, so I wouldn't mess things up even if I was the first time to buy FC coins. Great experience overall and awesome customer support staff as well.

The customer has bought:

FC 24 Coins

2023/

11/12




Arvid: This is one awesome page that can be used with no hesitation. Trustable and reliable as well.

The customer has bought:

FC 24 Coins

2023/

11/12




Gavir: Easy to follow instructions and my player order was done in a quick manner, also support contacted me back within 10 minutes when I sent an email requesting support.

The customer has bought:

FC 24 Players

2023/

11/12




Arthxxxx: First time buying coins and players for FC 24, even though I used to buy coins for FIFA23, the service is still amazing, and does not take long to get your order. I really like that, definitely recommend BUYFIFACOINS if you're looking for fc 24 coins to build up your team.

The customer has bought:

FC 24 Players

2023/

11/12




Lionel: Speed is very great in delivery. I was struggling at first but they did all the work needed to give me the player that I paid.

The customer has bought:

FC 24 Players

2023/

11/13




Newton: Really good experience and prices with coins and players. Love the customer service and offers you a good amount of coins to compensate if the process goes over the estimated delivery time. Go to the website for sure!!!

The customer has bought:

FC 24 Players

2023/

11/13




Jordan: Great experience when I got my players! And there have not been any problems since the last fifa.

The customer has bought:

FC 24 Players

2023/

11/13




Stefan: The support is very helpful and responds quickly. 400k coins and one player were delivered fast and without any issues with my account or in game.

The customer has bought:

FC 24 Players

2023/

11/13