FC 24: EA Sports FC 24 web app release date and how to get an early start on Ultimate Team.
2023-09-08 05:49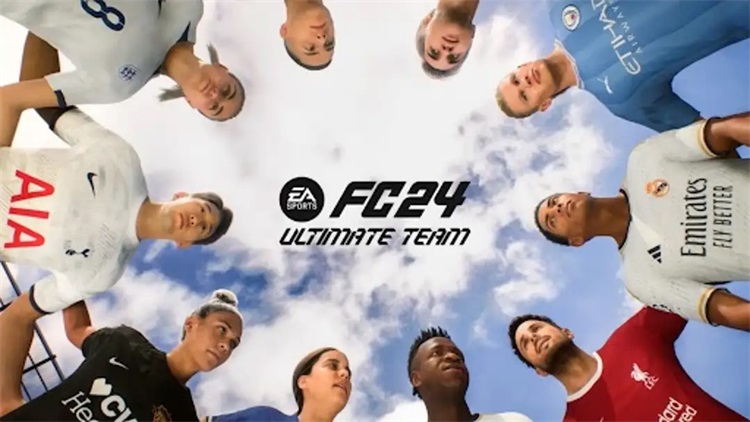 Get an early start on EA Sports 24 Ultimate Team and everything you need to know.

As the anticipation for EA Sports FC 24 continues to grow, the release date is fast approaching.

Despite early concerns, Ultimate Team will be back in EA Sports FC 24. What's more, EA will be introducing a host of new features to the most popular game mode, including the addition of female soccer stars and redesigned icons.

There are a number of ways to get a sneak peek at the new game, but only the Web App and the Companion App will offer you this privilege completely free of charge.

When will the Web App and Companion App be released? What can you do with them? GOAL will tell you everything you need to know.

When will the EA Sports FC 24 webapp be available? Date & Time
Currently there is no confirmation from EA when the EA Sports FC 24 web app will be available, but we have a pretty good idea from previous releases.

FIFA 23 was officially released on the 30th of September 2022, with the Ultimate Edition going live on the 27th of September 2022. However, players were able to jump into Ultimate Team nine days before most others as the FIFA 23 web app went live on September 21st.

We predict that the FC 24 Web App will be available as early as the week of September 18th - or maybe even earlier - as EA Sports FC 24 Early Access is scheduled for September 22nd.

The FUT 23 web app launched at 18:45 BST / 13:45 ET / 10:45 PT, so it's likely we'll see a similar release time this time.

The EAFC 24 companion app, available on iOS and Android, typically launches a day or two before or after the web app. So to get your grind started as early as possible, keep an eye out for the launch of both the web and companion apps.

How to get your hands on the EA Sports 24 Web & Companion App ?
Despite what it sounds like, the EA Sports FC 24 Web App is actually a browser-based tool and doesn't need to be downloaded. It is a web page that can be accessed on a PC, a Mac, or a mobile phone.

When it becomes available, you should be able to find it on the EA Sports FC web site on your respective device and log in with your EA account, which will include your PlayStation or Xbox login. If you don't have one of these, you will be able to create a profile on the official website itself.

The Companion App, on the other hand, is designed for your smartphone and is a free downloadable application. You should be able to find it in the Apple App Store and the Google Play Store when it becomes available for download.

In the previous edition, EA made it easy for users by allowing them to update their existing web app to the new one as soon as the new game went live. It remains to be seen if this system will continue with the launch of EA Sports FC 24 or if a new app will be created.

You may need to delete your existing companion app first and then download the new one from the Store.

What is the EA Sports FC 24 web application & companion app?
An essential tool for Ultimate Team in the new game is the EA Sports FC 24 Web App and Companion App. While you will not be able to actually play matches using these apps, they will allow fans to get started with their team and learn about any new features or enhancements introduced.

The web app will allow you to take control of your Ultimate Team club on your mobile phone or on your PC or laptop. This means you can customize squads, set tactics, buy packs in the store, and trade on the exchange market on the go.

Not only that, but you may also find it easier to complete the Squad Building Challenges via the Web App, which is much easier to use. When the game is actually out, you can make sure your club is in tip-top shape before you fire up the console.

When is EA Sports FC 24 going to get released?
EA Sports FC is set to officially launch worldwide on September 29, 2023. The game will be available to play on Xbox and PlayStation consoles as well as on the PC on that date.

Is it possible to pre-play EA Sports FC 24?
Yes, it will be possible to play EA Sports FC 24 early - as much as a full week in advance.

Those who pre-order the EA Sports FC 24 Ultimate Edition will receive Early Access on September 22, 2023. This will allow die-hard players to start playing seven days before the official release. Those who pre-order the standard edition of FIFA 23 will not be eligible for early access.

An EA Play membership is the second way to get early access to EA Sports FC. However, it is important to note that EA Play members have limited early access with a ten-hour trial, which is common for new EA Sports games, while EA Play Pro members have unlimited early access for those playing on PC.
Nieuwsma: Bought a few times already in EA FC 24 on PC, no issues anytime. And their live support couldn't be any better, 10/10! Very appreciated.

The customer has bought:

FC 24 Coins

2023/

11/11

Florin: Really fast deliveries, I love the customer service.

The customer has bought:

FC 24 Coins

2023/

11/11

Bumba: 100% legit and the 24-hour live agent was really fast and helpful, I will definitely buy more from here.

The customer has bought:

FC 24 Coins

2023/

11/11




Andreiul: The best and safest fifa coins site here! The prices are the best of all sites. BUYFIFACOINS team works very hard, so I can get my coins in a few minutes.

The customer has bought:

FC 24 Coins

2023/

11/11




Nicolas: They were very patient with me and made every step very clear, so I wouldn't mess things up even if I was the first time to buy FC coins. Great experience overall and awesome customer support staff as well.

The customer has bought:

FC 24 Coins

2023/

11/12




Arvid: This is one awesome page that can be used with no hesitation. Trustable and reliable as well.

The customer has bought:

FC 24 Coins

2023/

11/12




Gavir: Easy to follow instructions and my player order was done in a quick manner, also support contacted me back within 10 minutes when I sent an email requesting support.

The customer has bought:

FC 24 Players

2023/

11/12




Arthxxxx: First time buying coins and players for FC 24, even though I used to buy coins for FIFA23, the service is still amazing, and does not take long to get your order. I really like that, definitely recommend BUYFIFACOINS if you're looking for fc 24 coins to build up your team.

The customer has bought:

FC 24 Players

2023/

11/12




Lionel: Speed is very great in delivery. I was struggling at first but they did all the work needed to give me the player that I paid.

The customer has bought:

FC 24 Players

2023/

11/13




Newton: Really good experience and prices with coins and players. Love the customer service and offers you a good amount of coins to compensate if the process goes over the estimated delivery time. Go to the website for sure!!!

The customer has bought:

FC 24 Players

2023/

11/13




Jordan: Great experience when I got my players! And there have not been any problems since the last fifa.

The customer has bought:

FC 24 Players

2023/

11/13




Stefan: The support is very helpful and responds quickly. 400k coins and one player were delivered fast and without any issues with my account or in game.

The customer has bought:

FC 24 Players

2023/

11/13