FC 24: Web App Guide: Release date, features & more for the Companion App
2023-09-11 05:56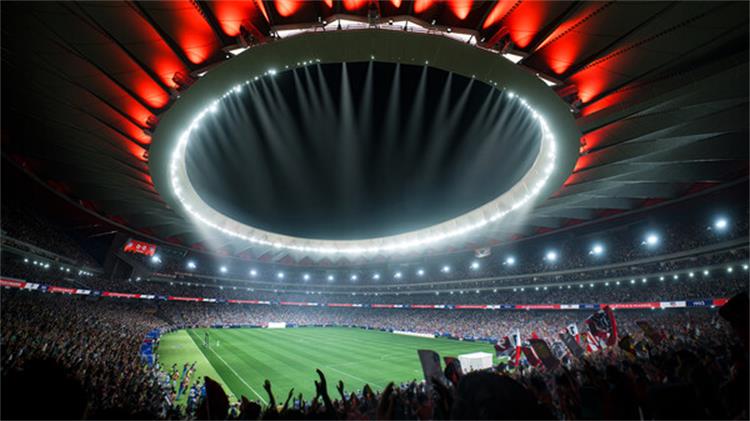 EA FC 24 is about to hit store shelves. The best way to get a head start in Ultimate Team is to use the Web and Companion Apps. Here is all there is to know about both useful tools.

Some fans think that the official launch of FC 24 is the beginning of their Ultimate Team journey. However, the most seasoned veterans know that the festivities begin long before anyone has actually played their first match. From the comfort of their phones or computers, the web and companion apps give players an easy way to start building their dream teams.

Everything in Ultimate Team that is not related to gameplay can be done through the apps. If players want to get the most out of their 10 hour trial, a pro tip is to use all 10 hours strictly for gameplay and then use the apps for everything else, like SBCs, opening packs, or buying and selling players.

Let's dive straight into everything you need to know to get started.

Table of Contents
EA FC 24 FC 24 Web App & Companion App Expected Release Date
EA FC 24 Web App Features
Using the EA FC 24 Web App & Companion App
Expected release date of the EA FC 24 FC 24 Web App & Companion App
It has not yet been announced when the EA FC 24 Web App will go live, but we expect it to be released on Tuesday, September 19, 2023.

Last year, three days before Ultimate Edition owners got their hands on the game, the FIFA 23 web app went live. We predict that FIFA 24 will follow the same timeline.

And then, following last year's logic, the new companion will likely launch on Wednesday, September 20, 2023.

Until EA provides official confirmation, these dates are pure speculation.

EA FC 24 Web App Features
Here is a list of all the expected web app features:

Change your Ultimate Team roster
Apply consumables
Claim Squad Battles, Division Rivals and FUT Champs rewards
Complete SBCs
Buy and sell players on the FUT exchange market
Open Ultimate Team Packs
Recover quickly sold players

How do I use the EA FC 24 Web App & Comapnion App?
The EA FC Web App will be available at launch on the official EA website. Players can find the Companion App on either the App Store or Google Play, depending on whether you have an iPhone or Android.

Here is a step by step guide on how to get access to the web app:

Go to the official EA FC 24 website.
Select 'Web App'.
Log in with the email address and password associated with your EA account.
Start managing your Ultimate Team.
Next is a simple walkthrough on how to access the Companion App:

Go to your platform's App Store.
Search for 'EA FC 24'.
Download the app.
Go in and set up your Ultimate Team.
For now, that's all we know about the Web App and Companion App. We will provide an update when we know the official release dates for both services.
Nieuwsma: Bought a few times already in EA FC 24 on PC, no issues anytime. And their live support couldn't be any better, 10/10! Very appreciated.

The customer has bought:

FC 24 Coins

2023/

11/11

Florin: Really fast deliveries, I love the customer service.

The customer has bought:

FC 24 Coins

2023/

11/11

Bumba: 100% legit and the 24-hour live agent was really fast and helpful, I will definitely buy more from here.

The customer has bought:

FC 24 Coins

2023/

11/11




Andreiul: The best and safest fifa coins site here! The prices are the best of all sites. BUYFIFACOINS team works very hard, so I can get my coins in a few minutes.

The customer has bought:

FC 24 Coins

2023/

11/11




Nicolas: They were very patient with me and made every step very clear, so I wouldn't mess things up even if I was the first time to buy FC coins. Great experience overall and awesome customer support staff as well.

The customer has bought:

FC 24 Coins

2023/

11/12




Arvid: This is one awesome page that can be used with no hesitation. Trustable and reliable as well.

The customer has bought:

FC 24 Coins

2023/

11/12




Gavir: Easy to follow instructions and my player order was done in a quick manner, also support contacted me back within 10 minutes when I sent an email requesting support.

The customer has bought:

FC 24 Players

2023/

11/12




Arthxxxx: First time buying coins and players for FC 24, even though I used to buy coins for FIFA23, the service is still amazing, and does not take long to get your order. I really like that, definitely recommend BUYFIFACOINS if you're looking for fc 24 coins to build up your team.

The customer has bought:

FC 24 Players

2023/

11/12




Lionel: Speed is very great in delivery. I was struggling at first but they did all the work needed to give me the player that I paid.

The customer has bought:

FC 24 Players

2023/

11/13




Newton: Really good experience and prices with coins and players. Love the customer service and offers you a good amount of coins to compensate if the process goes over the estimated delivery time. Go to the website for sure!!!

The customer has bought:

FC 24 Players

2023/

11/13




Jordan: Great experience when I got my players! And there have not been any problems since the last fifa.

The customer has bought:

FC 24 Players

2023/

11/13




Stefan: The support is very helpful and responds quickly. 400k coins and one player were delivered fast and without any issues with my account or in game.

The customer has bought:

FC 24 Players

2023/

11/13